Active Tourism
Walks, excursions and others
The Alpujarras offers multiple alternatives for your free time. Located in full nature and being many of its municipalities in the Sierra Nevada natural park, is the ideal place to practice all kinds of sports such as rafting, canyoning, paragliding, bungee jumping, hang-gliding ... In the same way it is tremendously easy to find numerous trails for excursions, routes through the Sierra Nevada, walks and bicycle or horse riding routes.
Events and festival
Capileira has numerous festivals and traditional, religious and pagan celebrations throughout the year.
Virgen de las Nieves Pilgrimage
August 5
Climbing the Mulhacén to contemplate the mass offered in honor of the Virgen de las Nieves. It is the only day the barrier opens for cars.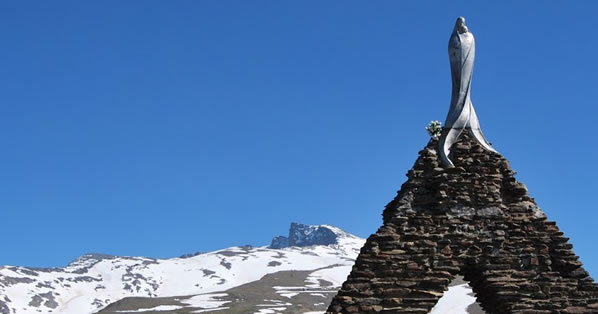 Chisco de San Antón
16th January
The Chisco de San Antón festival is celebrated in all the Alpujarras villages each 16th January. The neighbours gather around a bonfire to obtain, according to tradition, the protection of Saint Antón. Roast meet and dances around the fire are typical.
Patronal Festivities
Last weekend of April
The patroness festivities are celebrated in each village of La Alpujarra, normally organized by the so-called "Butlers" of each town (except in the larger population centers) Butlers are usually elected each year, and their main task is to make the party better than the previous year. Along the year the butlers make, voluntarily and altruistically, raffles and requests to the City Council and other entities to collect money for the best musical "sets" and the most spectacular fireworks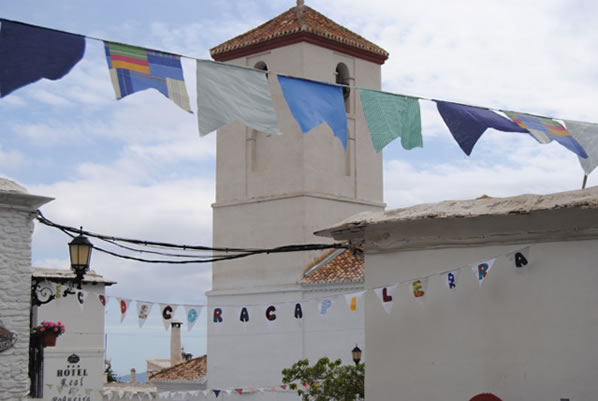 August Patronal Festivals
Two weekends in August
These festivities are dedicated to all those children of Capileira who, for one reason or another, had to emigrate to earn a living. In order to allow everybody to enjoy the festivities of their village and traditions, these are celebrated in August.
Mauracas Feast
Celebrated on the All Saints feast.
Several "mauracas" (bonfires) are made in different squares of the village: Calvary and Hondera squares, where the neighbours roast chestnuts and distribute anise until dawn.